If you are passionate about innovation as we are, then you will love to learn that the Pro-Lox was originally designed for dogs.
Eric Moran, an avid lover of dogs, came up with the original locking device for use in the pet industry.
Since that time, the versatility of the Piranha Lox evolved into to new channels such as safety, but the original is still sold today throughout the pet industry.​
The Tool Caddy with Pro-Lox is an effective way to manage your small hand tools whether using a boom or scissor lift. It is also a great way to transport your tools from one location to another. The carrying handle folds down for use with a rag or other items.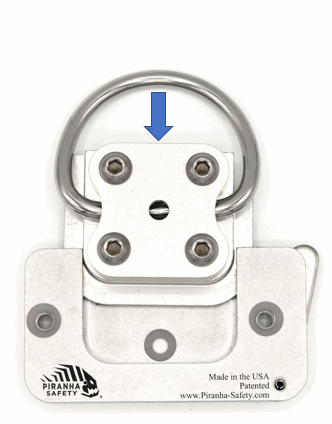 The Pro-Lox comes in a convenient 5pack so that you can attach several pieces of equipment to a variety of different locations.
​
Steel

Wood

Concrete

Metal

Patent# 7,077,372
Patent# 7,261,264
Patent# 2,526,823
The Pro-Lox D-ring accessory is a great and easy way to secure your tools that hang. Attach the Pro-Lox to any stable surface.
Secure your fire extinguisher quickly to almost any solid surface.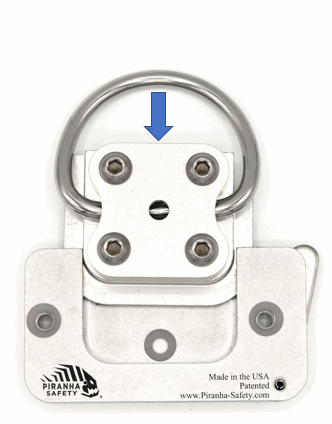 Being the innovator that Piranha Safety is, we took the early technology of the locking device and expanded its usefulness among a variety of new applications. The Pro-Lox is a great way to securely attach a variety of tools and equipment.
The Pro-Lox has been tested to hold a load of up to 1200 lbs. Made in the U.S.A., this accessory can do so much